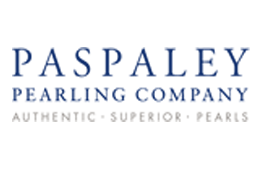 Paspaley Pearling Company is the leading producer of Australian South Sea pearls, supplying strands, loose pearls and mother-of-pearl shell to many of world's leading jewellery wholesalers, manufacturers and retailers.
The Paspaley family became involved in pearling in the 1920s, and is the world's only South Sea producer with origins in the natural pearl industry. Paspaley Pearling Company Pty Ltd was incorporated in 1953 and built its success and reputation as a pioneer in the cultivation of South Sea pearls. Today, the Company sets the benchmark for modern pearling practices, operating numerous pearl farms dotted along more than 2,500 kilometres of the remote and pristine coastline of north-west Australia.
Paspaley's harvest represents the majority of Australian South Sea pearl production and has a well-deserved reputation for exceptional quality.
"The JNA Awards is a celebration of the key achievements and progress of the global gemstone and jewellery industry and we are excited to be participating as an Honoured Partner for 2014."
– Peter Bracher
Executive Director
Paspaley Pearling Company